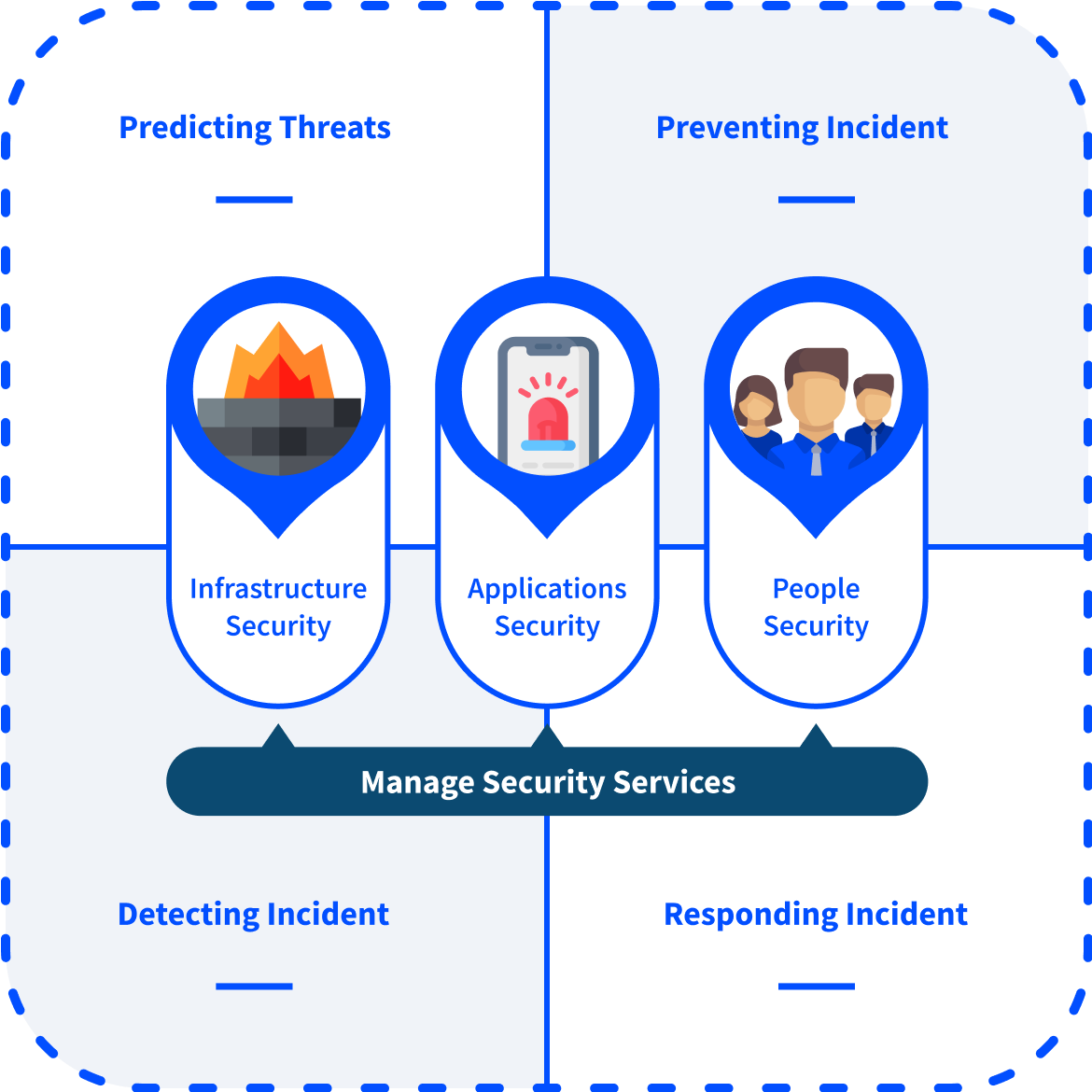 Our Expertise

Manage Infrastructure Security
Our manage infrastructure security solutions aim to help the organization in reducing cybersecurity risk by monitoring IT infrastructure security and reacting to cybersecurity-related incidents 24x7x365 days in a year.

Our Manage Endpoint Security solutions aim to help the organization in proactively securing their endpoint security parameters. Our team of highly security experts can help in hunting digital threats and mitigate risk at the endpoint level which can be the starting point for illegal intruders to seek and steal valuable digital information.

Manage Application Security
This service aims to help organizations in reducing cybersecurity risk in their web and mobile based applications. We will identify and manage those risk and help organizations in reducing and protecting their applications security risk.

Manage Security Awareness
Manage Security Awareness aims to help corporations to assess and increase awareness of IT users against cyber attack specifically targeted at the user level. With Manage Security Awareness, our team can help your organization in designing the right type of campaign, combining modern and traditional approach of security awareness.

This service is aim to help the organization in performing forensic analysis of recent cybersecurity breaches. We can help in identifying the root cause of an incident and advising what to do to close the security gap.

Our IT audit services will help your organization to evaluate your company ability to protect its information assets and to properly dispense information to authorized parties.
Our Clients
Here are some of our clients that use our services.
If there's anything we can help you with, just let us know.
We'll be glad to help you.