Manage Security Awareness
Manage Security Awareness aims to help corporations to assess and increase awareness of IT users against cyber attack specifically targeted at the user level.

IT users are often a very weak spot in cyber security, therefore it takes more than the traditional approach of security campaign to educate them of cyber risks. With Manage Security Awareness, our team can help your organization in designing the right type of campaign, combining with modern and traditional approach of security awareness. We will assess, design, push out campaigns, hunt for weak IT users and increase their awareness so they won't be victims of cyber criminals. Our approach of security awareness will assure your organization of continuous improvement and risk reduction at the very weak spot of cyber defense, which is people.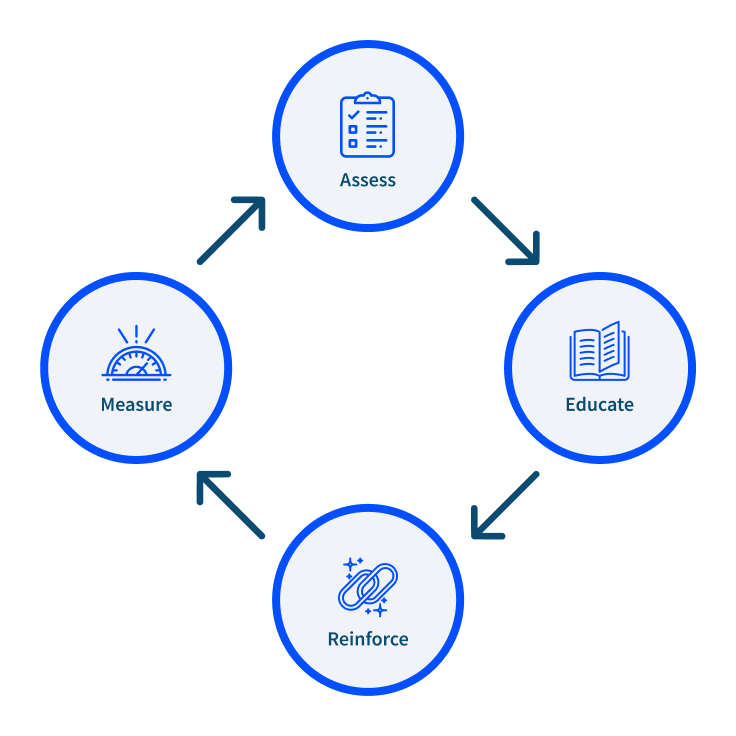 We can combine these 2 approaches to create a powerful security campaign to reduce the security gap in the weakest link of security…which is people
If there's anything we can help you with, just let us know.
We'll be glad to help you.